Conference Venue
The Hilton Sorrento Palace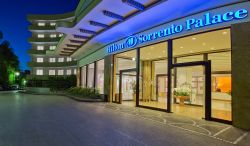 The conference will take place at the
Hilton Sorrento Palace
Via S. Antonio 13, Sorrento, 80067, Italy

Website .. here ..

TEL: +39-081-8784141
FAX: 39-081-8783933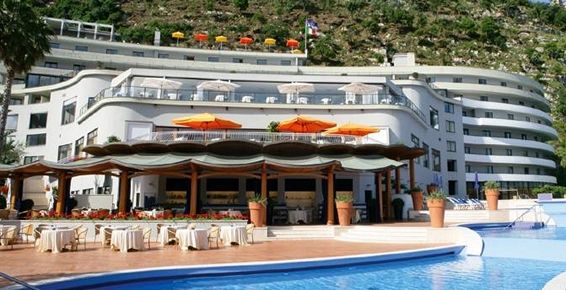 The Hilton Sorrento Palace is a luxury five-star hotel which lies only 10 minutes walk from the historical centre of Sorrento. The hotel is surrounded by a citrus garden and offers breathtaking sea views. From the front is the enchanting Gulf of Naples dominated by Mount Vesuvius and from behind Punta Campanella. It may also be possible to catch a glimpse of the beautiful Isle of Capri.
The Town of Sorrento
Sorrento is a town and comune in Campania, southern Italy, with approximately 16,500 inhabitants. It is a popular tourist destination which can be reached easily by rail or road from Naples, and from overseas via Naples international airport.
Sorrento overlooks the Bay of Naples and provides stunning views of Naples itself, Vesuvius, and the Isle of Capri. It forms an ideal base for visiting historic sites such as Pompei, or for touring the Amalfi coast.
The town is an ideal spot for shopping or enjoying its bustling nightlife and range of restaurants and bars.
Getting to the Conference
Delegates may arrive from overseas at Naples or Rome international airports.
The Hilton Sorrento Palace website contains instructions on reaching the hotel.
Airport Private Transfers
For Airport Transfers please follow this link. Your transfer now is easier than ever!
These Naples transport prices are fixed and all inclusive and are not affected by traffic jams and diversions. When you book your Naples airport transfers one of their professional drivers, in perfect Italian style, will wait for you at the arrival lounge holding a sign with your name. He will meet and welcome you, help you with your luggage, and drive you safely to your destination.
This site will supply you with online pricing, availability, instant online confirmation and billing, ensuring that all the travel details for your resort transfers, airport transfers and city transfers are available at your fingertips!


---